Ethiopian cuisine is one of the most flavorful and intimate cuisines in the world. Not only do spices appeal to the senses, but they are meant to be shared and consumed with your hands, scooped up in handfuls of injera (fermented Ethiopian flatbread). Now that restaurants in New York are open to capacity, what better way to celebrate than sharing an Ethiopian meal with family and friends? With over 20 Ethiopian spots in the city, here's how to navigate the best vegan options.
@jackivore/Instagram
1 Vegan Ethiopian plate
If you're new to Ethiopian cuisine or can't choose a specific dish (there are a deliciously overwhelming amount of naturally vegan options), order the full platter. These combination dishes are a constant in Ethiopian restaurants and the vegetarian option is reliably vegan in most places. A typical vegetarian dish will include injera, a small salad of shredded lettuce topped with diced tomatoes, and dollops of a number of vegan stews, lentils and potato dishes. For a guaranteed vegan sampler platter, check out Ras, an Ethiopian plant-based, farm-to-table concept in Brooklyn.
Try it here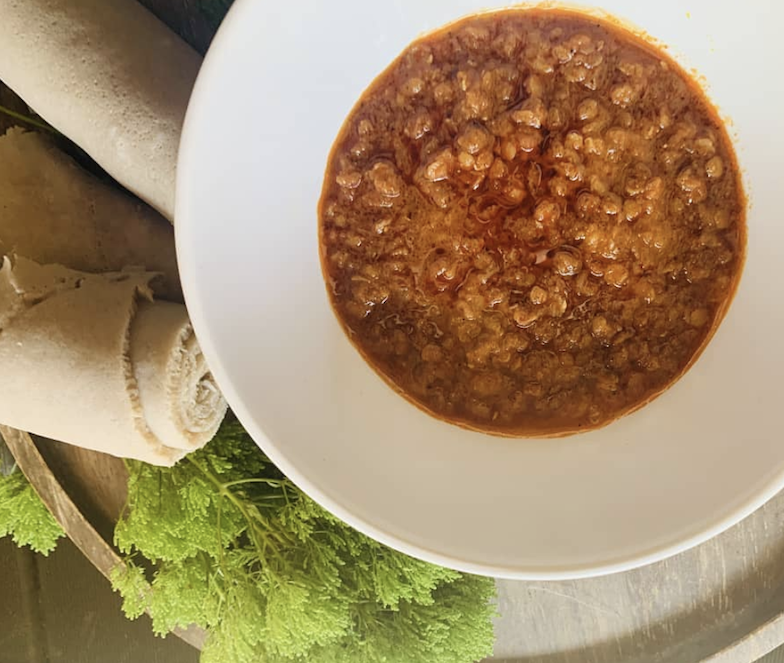 Ethiopian food bati
2 Chickpea Shiro
In Eritrea and Ethiopia, Shiro is a beloved and seminal dish, providing both flavor and protein in the daily diet. This stew of ground chickpeas is marinated in a thick sauce of minced onions, garlic, ginger and other mouth-watering spices. The result is a delicious paste that is arguably much better than hummus. For the best chickpea shiro, take a seat at Bati Ethiopian Kitchen in Brooklyn.
Try it here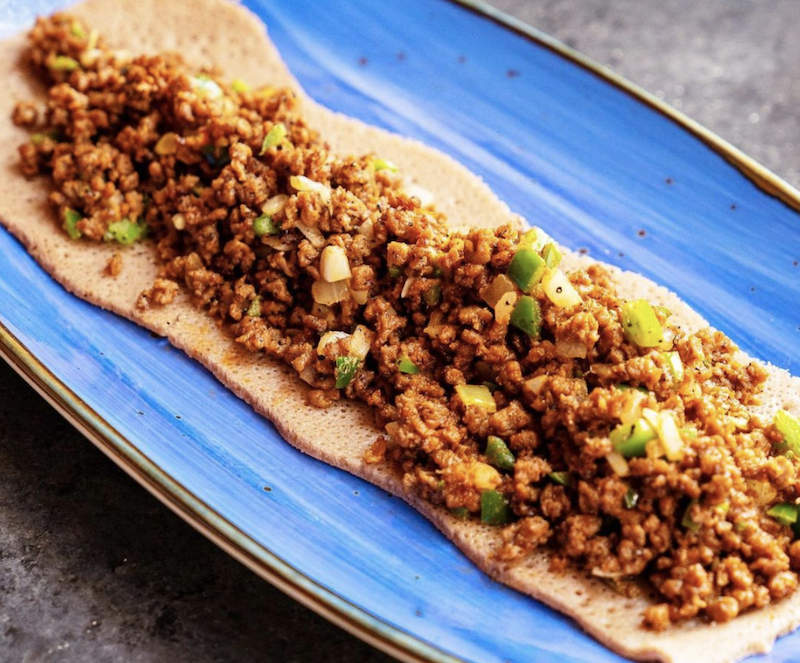 Chris Coe
3 Vegan Kitfo
kitfo is Ethiopia's version of steak tartare – it's made from raw beef minced and marinated in mitmita (a spice mix made from chili powder). The plant-based interpretation of Ras is a pea protein crumble infused with spicy olive oil. As for this originally meat-based dish, it's best to look for a completely vegan place to enjoy this option.
Try it here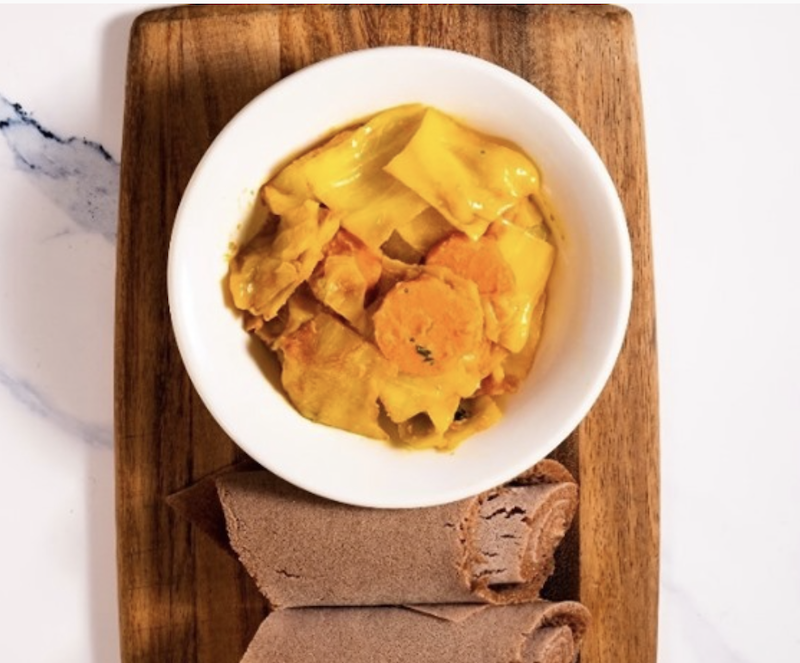 Makinacafe
4 Tikel Gomen
Tikel Gomen is a staple of Ethiopian vegetarian platters; however, it's extremely satisfying on its own (when scooped up with injera, of course). The dish is a nourishing harmony of cabbage, carrots and potatoes, all cooked in a turmeric-ginger sauce that gives the meal its signature yellow hue. Hunt for some of the best tikel gomen in town as you follow the vegan-friendly Makinacafe food truck through Fort Greene Park in Brooklyn and Long Island City in Queens.
Try it here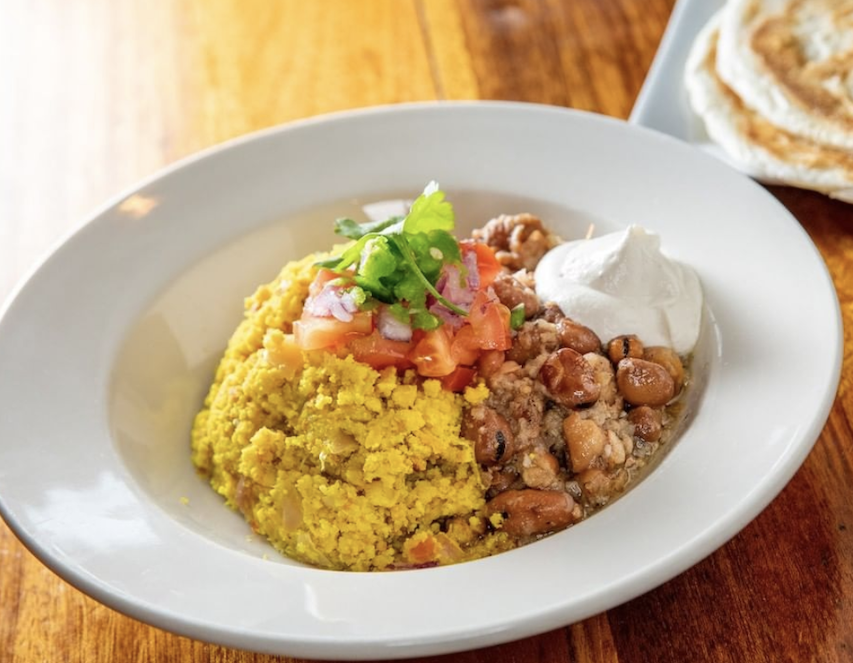 Bunna Cafe
5 Full Shahan
Full Shahan is the perfect dish for breakfast or brunch. Reminiscent of an egg scramble, shahan ful is made of mashed beans cooked with onion, peppers, garlic, ginger and cashew ergo (yogurt). Grab a seat at Bunna Cafe in Brooklyn during weekend brunch hours (12-5 p.m.) to sample this tasty dish.
Try it here
Ras
6 Duo of mushrooms
Ethiopian dulet is traditionally a three-meat dish, but Ras has made it veggie by replacing meaty mushrooms. Hearty and thick royal trumpet mushrooms are sautéed with onions, jalapeños and spicy grapeseed oil to deftly mimic the flavors and textures of this Ethiopian staple. Note: you will only find a vegan version of dulet in Ethiopian herbal spots.
Try it here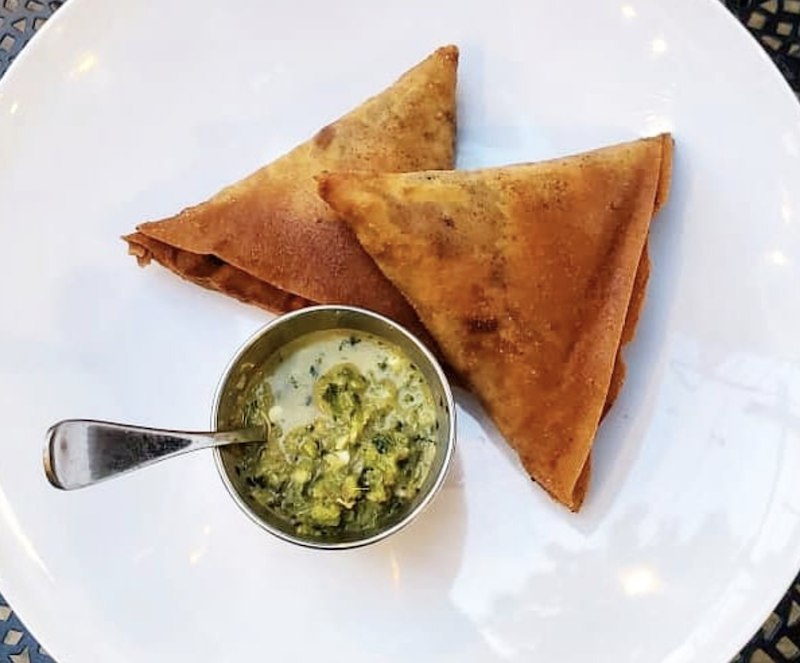 Bunna Cafe
seven Lentil Sambusa
This crispy lentil-stuffed pastry is hearty enough to serve as a main course when paired with a side salad. Otherwise, order it as an appetizer and share it with your table mate to make room for more items. Bunna Cafe makes one of the best lentil sambusas in town – the accompanying lime and cilantro dip really kicks things up a notch.
Try it here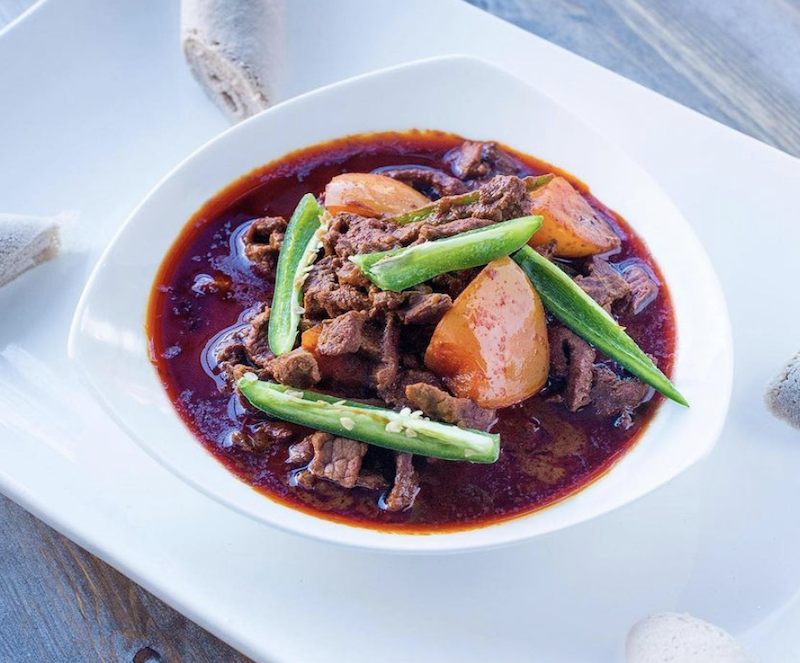 Ras
8 Seitan ribs
Spicy beef-based tibs are getting a makeover at Ras. The restaurant uses seitan to replicate the chewy texture of this stir-fried meat dish. Beyond that, Ras stays true to the original, coating their vegan tibs with a generous blend of homemade Berber spices. Spice seekers, you have found what you are looking for.
Try it here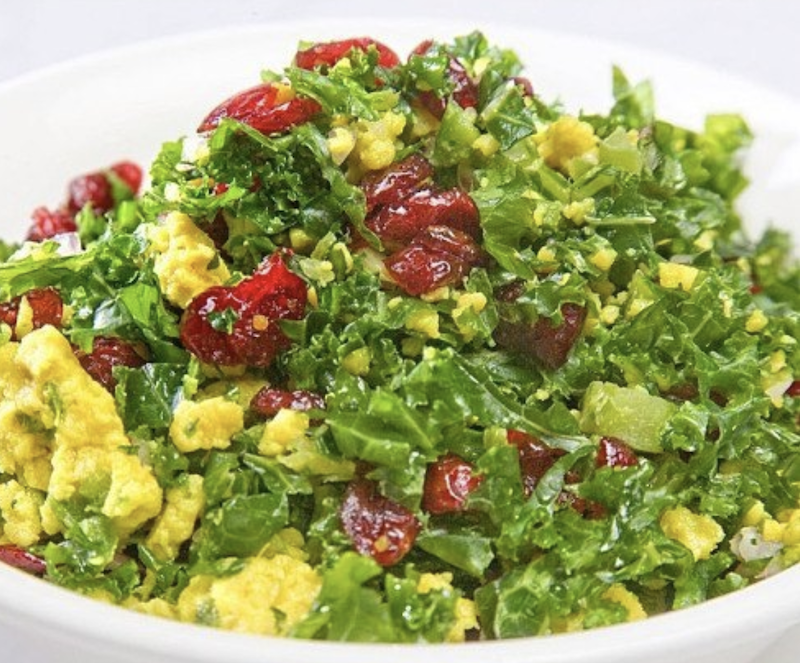 Bunna Cafe
9 Butecha selata
Want something fresh beyond the simple salad? The size of a Bunna Cafe appetizer butecha selata calm this craving. It's a blend of chopped kale, butecha (chickpea scramble), dried cranberries, lime, olive oil, peppers, and onions that blend together cohesively in one refreshing bite. but subtly spicy.
Try it here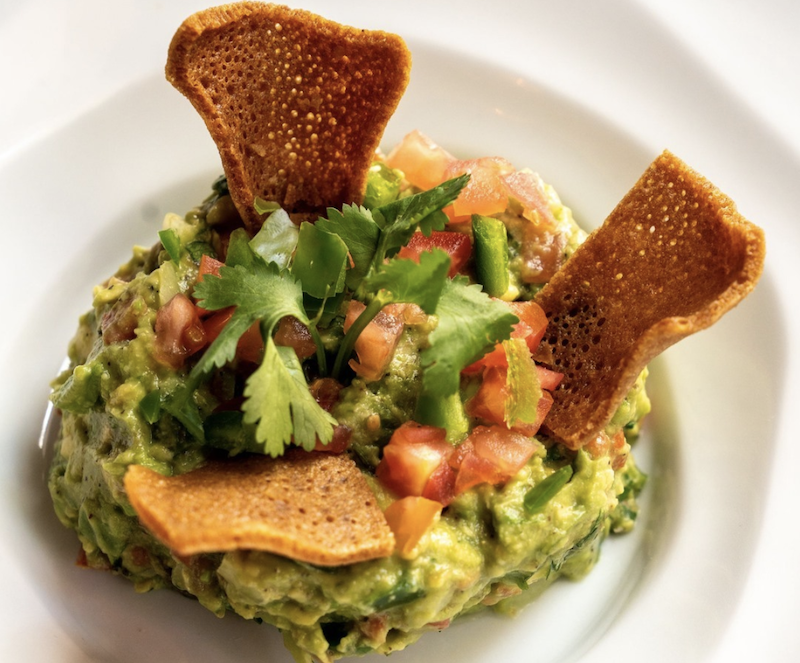 Ras
ten Small bites of mashed avocado
Ras's mashed avocado dish is a wonderful example of perfectly executed fusion cuisine. Think guacamole boosted with Ethiopian spices and served with crispy injera chips. We'd happily pay extra at any restaurant or fast-food chain for a scoop of this heavenly green dip.
Try it here
L.Williams is a former New York City TV promos producer, writer, content creator, and vegan foodie.
JUST LAUNCHED! Vote for your favorite vegan products in the 2022 VegNews Veggie Awards.
Vote now
JUST LAUNCHED! Vote for your favorite vegan products in the 2022 VegNews Veggie Awards.
Vote now